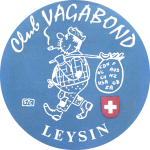 Welcome to the new FROF web site. As the old database was woefully out of date, we have decided that everyone needs to create a new account. To create a new account click here.
While we move over to the new system the old site is here.
This is the virtual home of FROF [The Free Republic Of Feydey] a very loose association of people who live or have lived in Leysin-Feydey, Switzerland. Read more about the origins of FROF
---
Over 160 people meet in Leysin for the Vagabond 50th Reunion
Sept 8-14, 2011
Checkout the photos in the photo gallery
---
I have set up a Twitter feed as well – follow us
---
If you would to be updated on news from the FROF site please join our mailing list.