Wednesday September 7th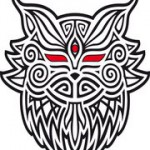 For those who arrive early:  we are meeting up at the Le Lynx Bar/Restaurant/Pizzeria in Feydey at 6.30 p.m. Johanne and Dave Smith will be there to meet those of you who have survived jet lag and maybe a drink or two will help you to get a good sleep.
---
Thursday September 8th
Drinks and dinner at La Fromagerie in the Village.

---
Friday September 9th
Free day for whatever, picnics, excursions, hikes,  small and larger get togethers etc.
---
Saturday September 10th
" All Inclusive " party at Les Cabris
---
Sunday September 11th
Free day as above
---
Monday September 12th
(weather permitting) Drive around the village, group rate up the cable car to have lunch at Le Kuklos revolving restaurant with free evening.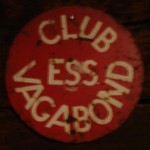 ---
Tuesday September 13th
Lunch at Le Kuklos if weather is not good on Monday or a last free day.
---
Wednesday September 14th
Most people leaving town for other travel or to return home.
---
comments
6 comment(s) on this page.
Steve Sainsbury
Mar 18, 2011 13:32
Any chance we can arrange a night at the Yeti Bar – surely the closest thing to the Vag surviving in Leysin? I'm sure they could also lay on some music – they often have one of the Pogues up there for example.
Steve Sainsbury
Dan Urlich
Mar 18, 2011 13:34
The provisional programme has free nights on Friday and Sunday … stay tuned for updates!
Kim< The Gnome, Ramsey
At some point I would like to round up anyone interested in participating in the FIRST/LAST BURK, HASTON, TIGHE MEMORIAL PUB CRAWL. Nothing formal, just a roving get-together of folks who may want to have a few drinks, utter a few toasts, tell some lies, slap some thighs and maybe have a laugh of two. Just a thought. ; >]